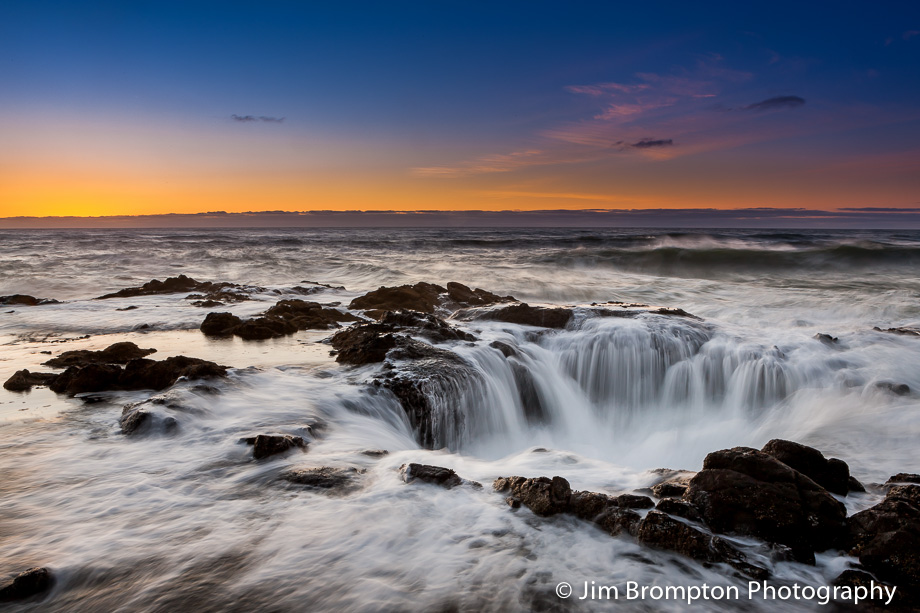 We just returned from the beautiful State of Oregon, USA. While we were there I found Thor's Well and photographed it. I have always wanted to see it in person and this winter gave me the opportunity. It is a dangerous place during high tide. I shot the well for 2 days and both days I had very large waves strike me. The first night I had a wave go right over my head.
It is not marked anywhere. Even some of the locals dont know about it. I had been told it is better in the winter when the water is higher. It will also create a white foamy water because of the turbulance in the tide.
If you plan to shoot the well be careful of the sneaker waves that will come and you might want to shoot it at a distance with a long telephoto lens.
Be careful out there!!