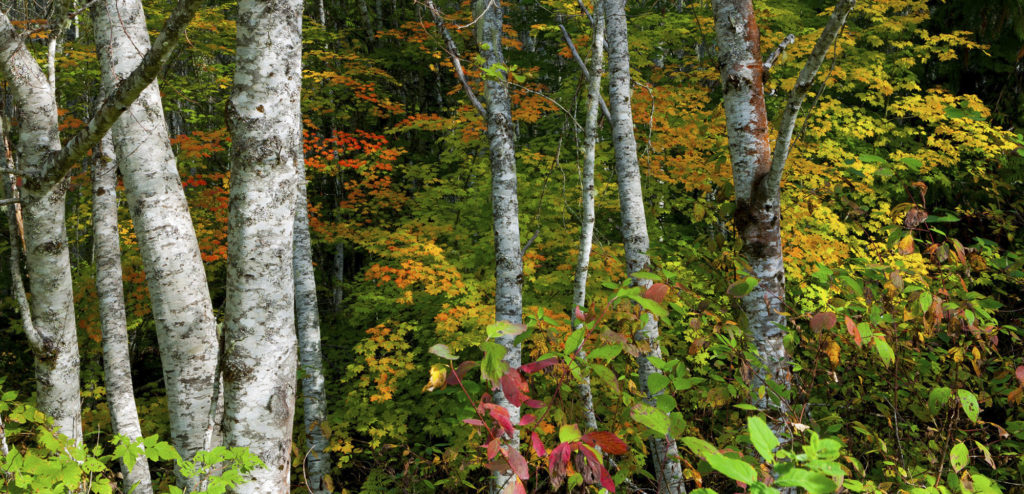 In order to give your image some depth, I have found if the image is sharp front to back it works the best. So be sure to understand the capabilities of your lenses and how to get the best out of them. I am not familiar with focus stacking and how it works so I used the old method of understanding distance.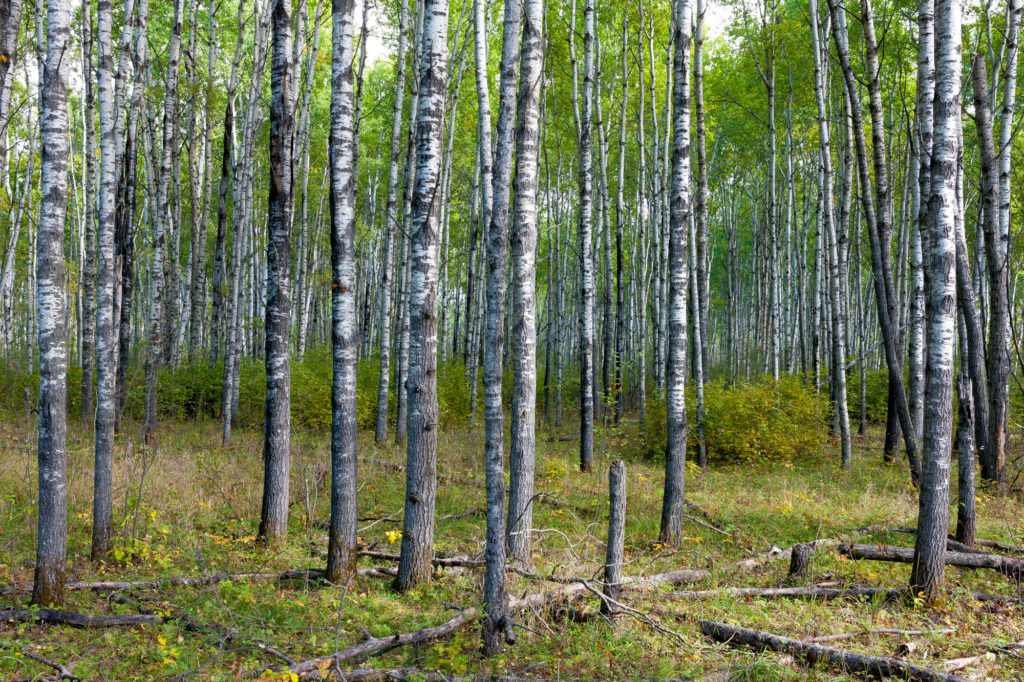 So let's begin here. All lenses have what I call a happy spot and it is usually 1/2 way between the smallest and largest aperture. The happy spot is where the lens is the sharpest. So if your lens is an F2.8 to F22 lens the sharpest aperture should be F8 to F11. I recommend the usage of these apertures to achieve the sharpest images possible.

So here is how it works. The closest you focus towards the camera the smaller the area is in focus. You need to determine what the Hyperfocal distance is based on the lens and aperture. This can be done in a number of ways. The principal behind hyperfocal distance is you focus further away to keep more of the scene in focus. Also the wider the lens the closer you achieve the hyperfocal distance. As a rule of thumb, I recommend that you focus 1/3 of the way into the scene. Try and avoid stopping down past F16 to reduce the diffraction of the lens. There is a number of calculator apps on the market to download to your phone that will help you calculate the minimum focus distance.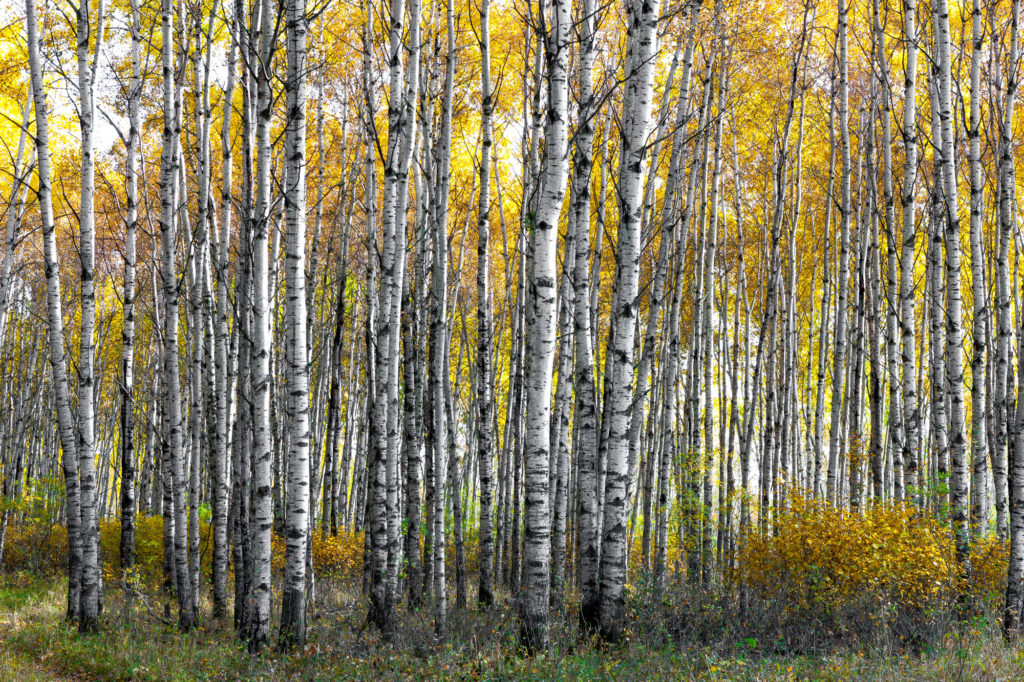 I will give you some calculations that will show you the Hyperfocal Distance as examples. These apply to my 1DS Mark 3 Canon Full Frame Camera.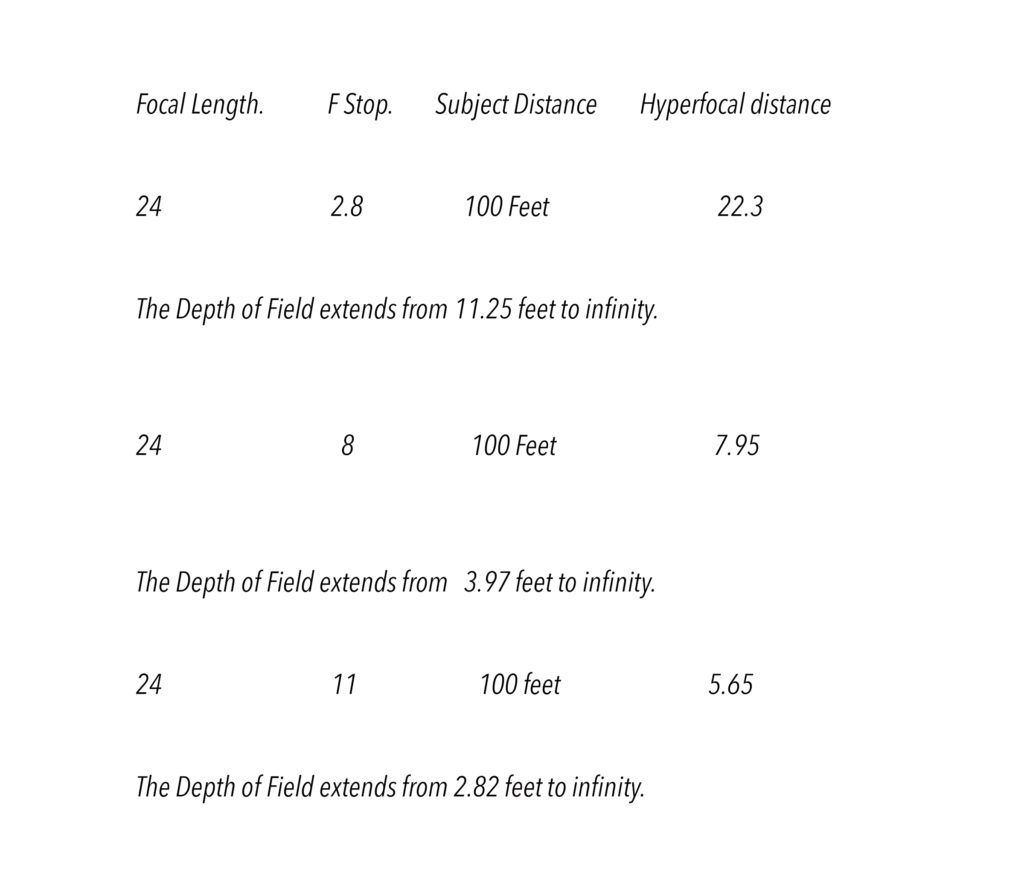 So you can see with a wide-angle lens that if the image is captured at F8 or F11 you can be relatively close to your subject and still have everything sharp. Now I will show you the difference with a longer lens.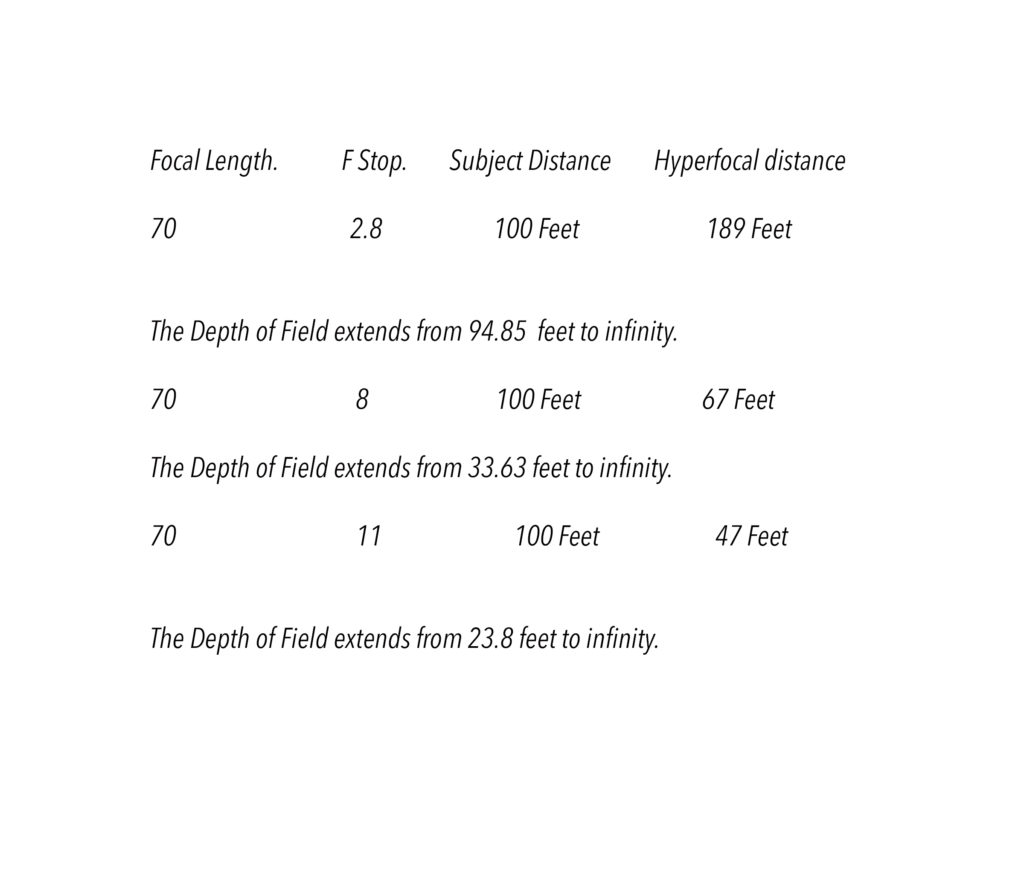 So as you see if you are using a focal length of 70mm and shooting at F11 (recommended) everything will be sharp from 23.8 feet to infinity. So distance your self from your subject matter accordingly.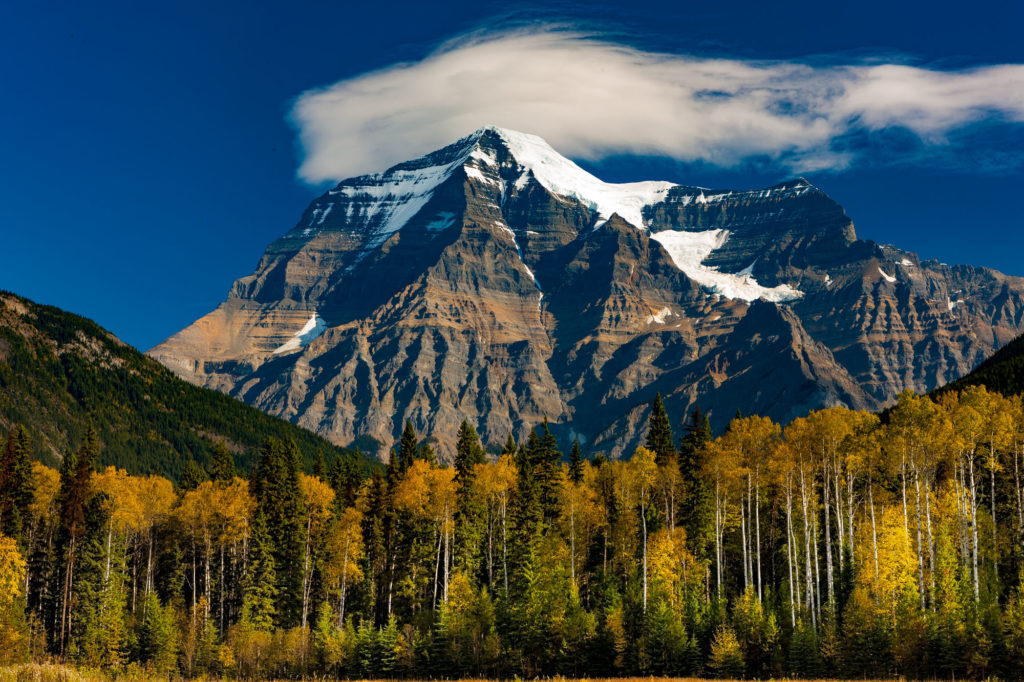 I am going to give you one more example with a 200mm lens that I often use to create my multi stitch files.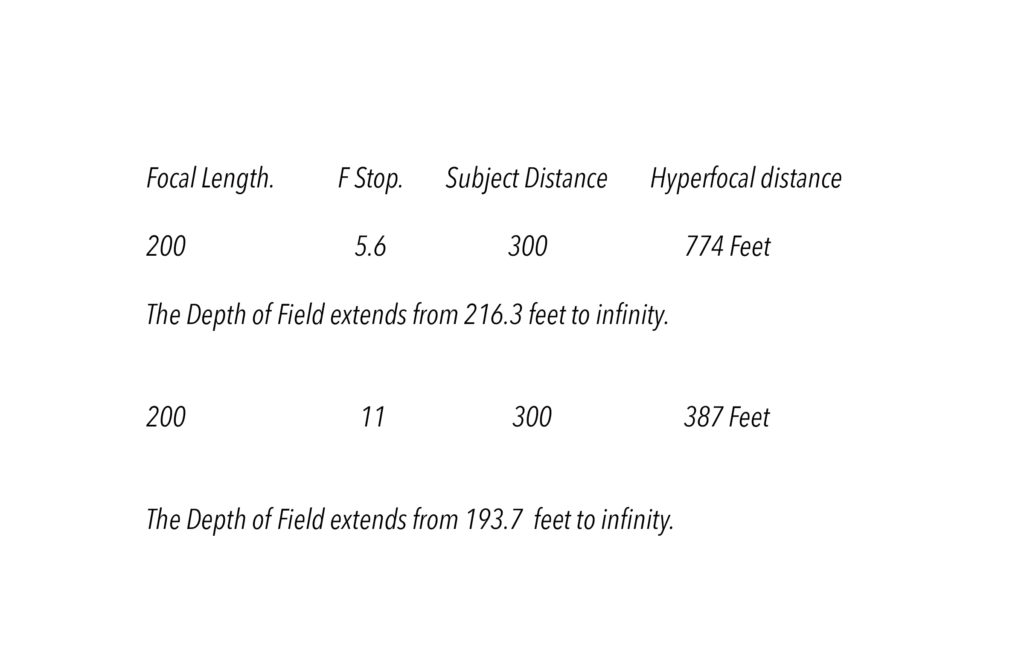 So in that scenario, I need to be 193 feet from my subject matter to have everything sharp. I find locations that can give me the front space I need for those multi stitch files. I also shoot those vertically and at that distance, I can have up to 30 single files to stitch together. The end result is a very sharp large panorama. Now, remember you don't need to shoot 30 captures maybe only 5 are needed to stitch or just a single shot works as well. I should also mention that the calculations are for my full-frame camera and the calculation will change on a crop sensor camera.
DOF Master has an excellent calculator http://dofmaster.com/dofjs.html and likely will have your camera settings.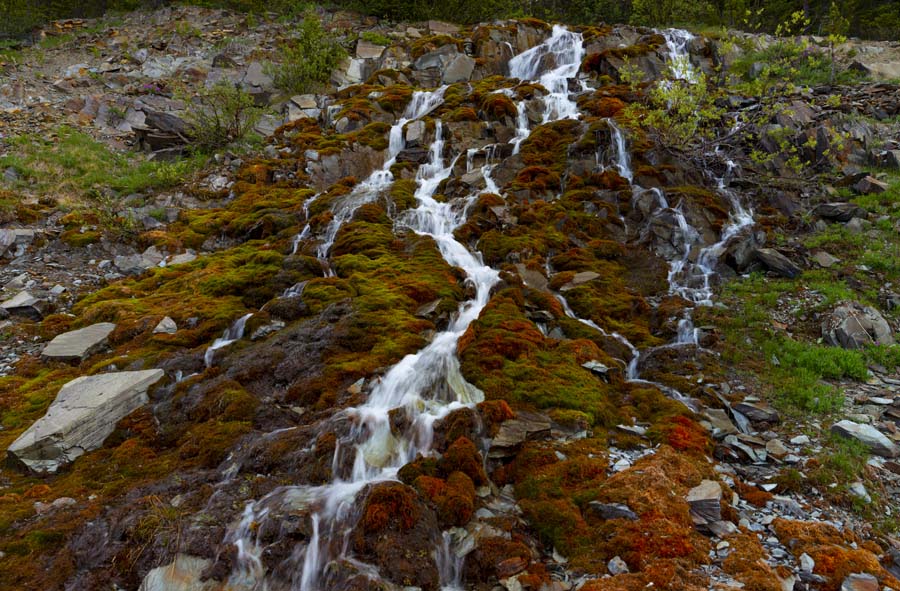 Thanks for taking the time to read my blog post today. More to come in the future.