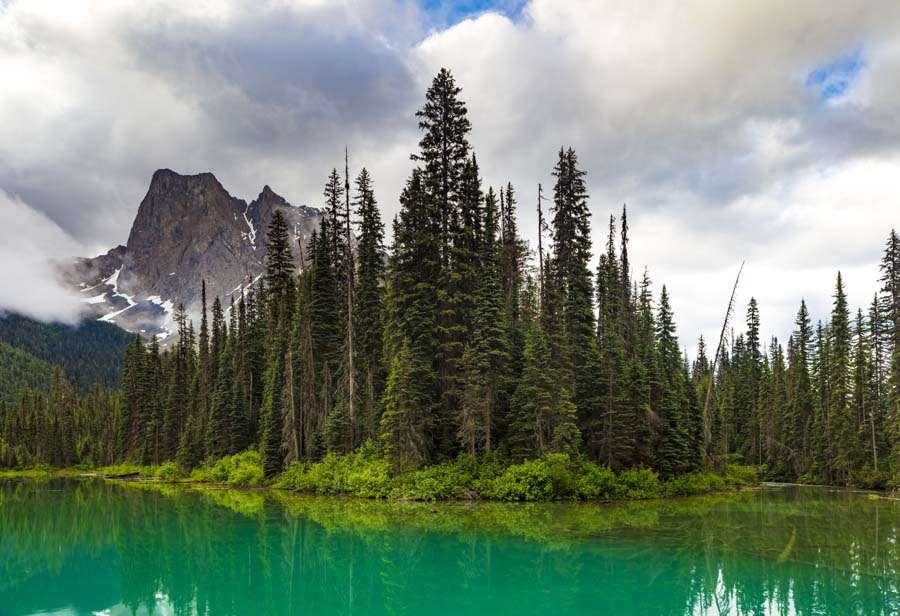 Only 3 hours from my home I find myself surrounded by so much Beauty in Yoho National Park. The Emerald Lake area has stunning views in all directions. The capture above was from the Bridge looking down river. The water is an emerald colour caused by fine particles of glacial sediment which is suspended in the water.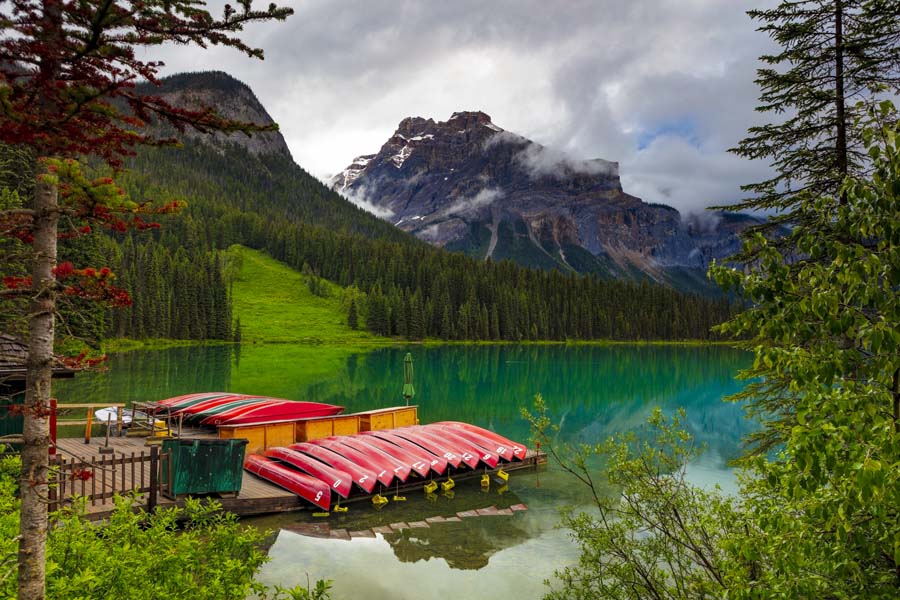 If you feel up to it rent a canoe and experience the tranquillity of the lake and its surroundings. There is also a hiking trail around the lake. The Emerald Lake Lodge has rooms to rent. Remember you are in bear country.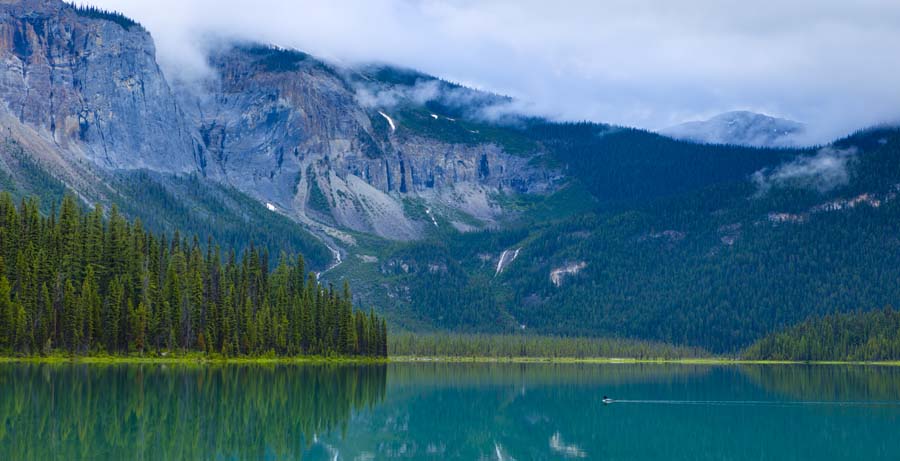 Just down the road is the Natural Bridge. This is where the Kicking Horse River moves quickly through a natural rock bridge. The water is very swift and dangerous so stay back from the edge so you are not carried down stream.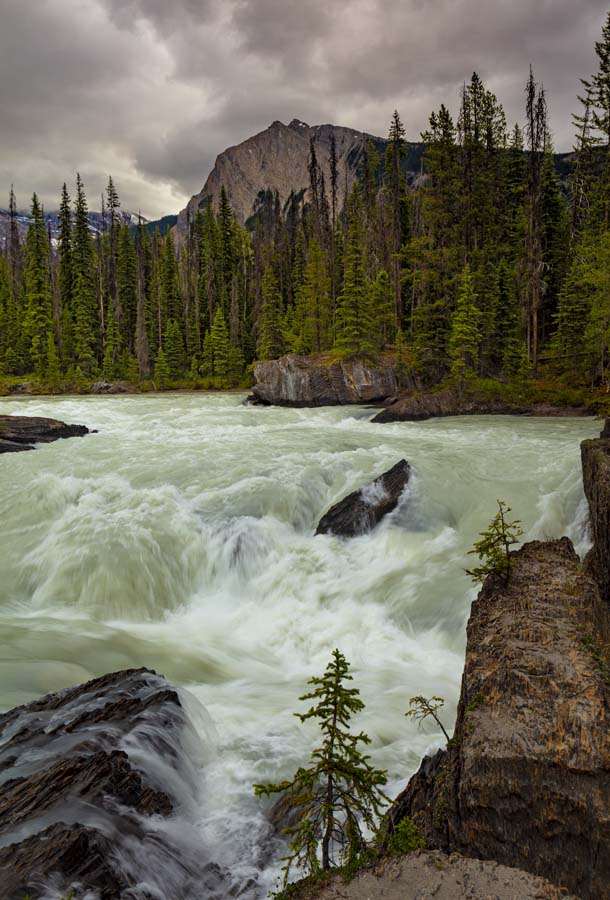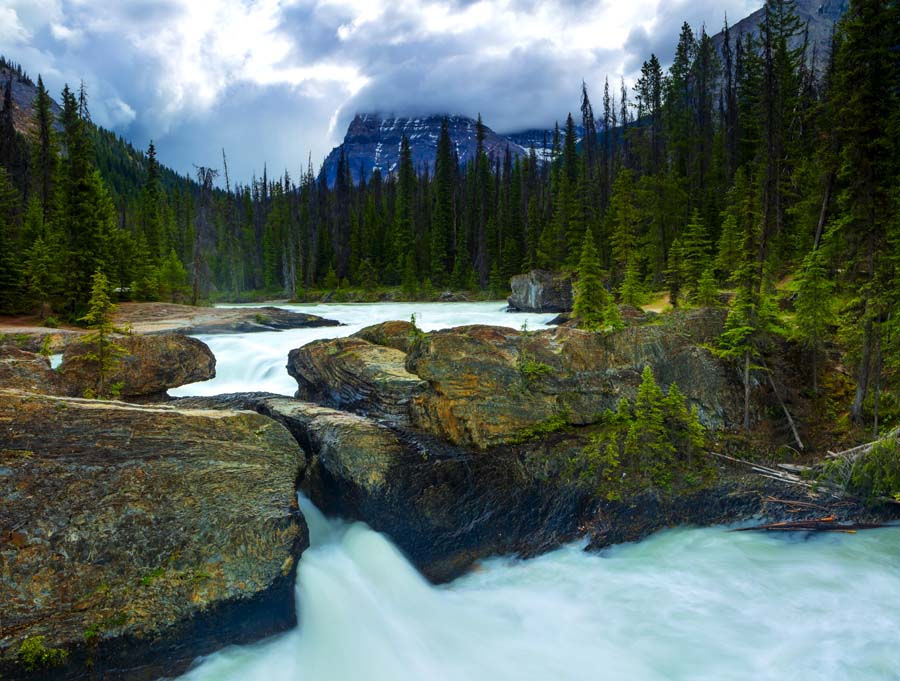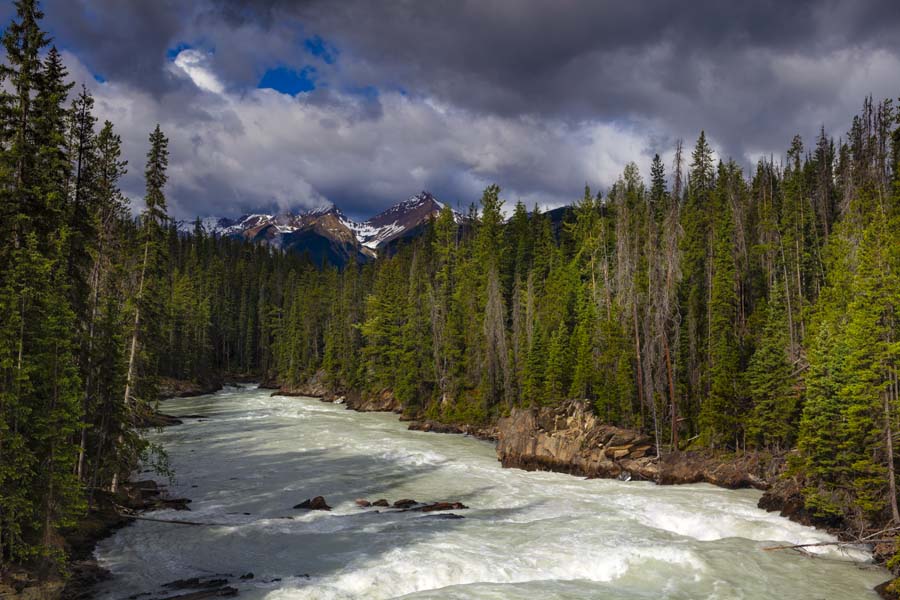 Continuing from there not far down the road is Faeder Lake. It is a very small lake but has a similar colour to Emerald Lake. It has a nice view of the Mountain Peaks in the area.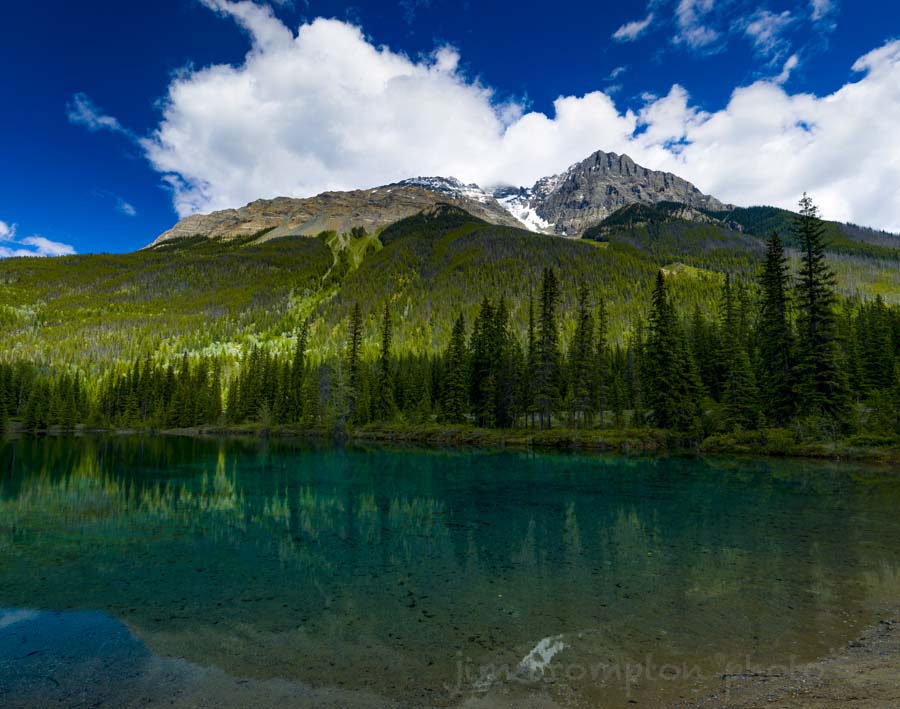 Continuing towards Banff National Park you will go past a spot where the two rivers meet. The rivers are the Yoho and the Kicking Horse.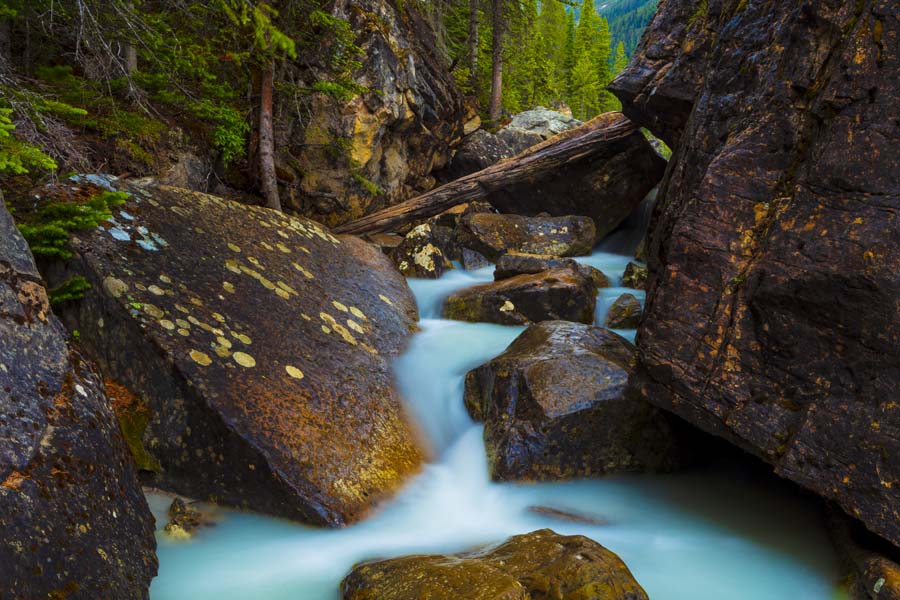 Lake Louise and the Icefields hi way is only a short drive from there. Along the way the large Canadian Rockies views are abundant.

Once on the Icefields hi-way watch out for the beautiful moss falls along the road. I name it so as I could not find any formal name for it. It is very small but the colour of the moss tied in with the rocks is stunning.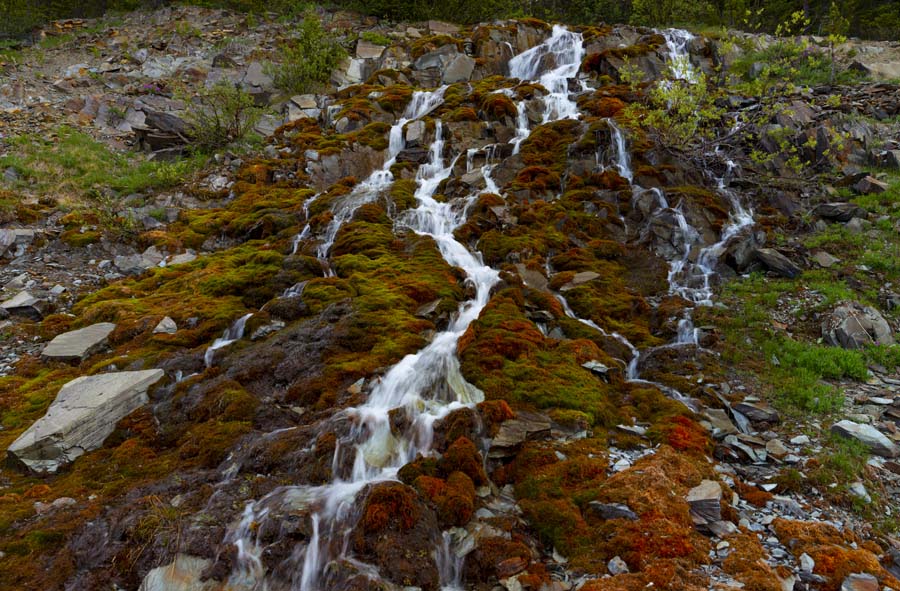 You will also come across Hector Lake on the right side of the hi-way as you head north to Jasper.

One of the most beautiful Glacier Lakes is Peyto Lake. It is sometimes referred to the Wolf's Head. A short hike to the viewpoint from the parking lot is required. There is some elevation change however it is worth the trip.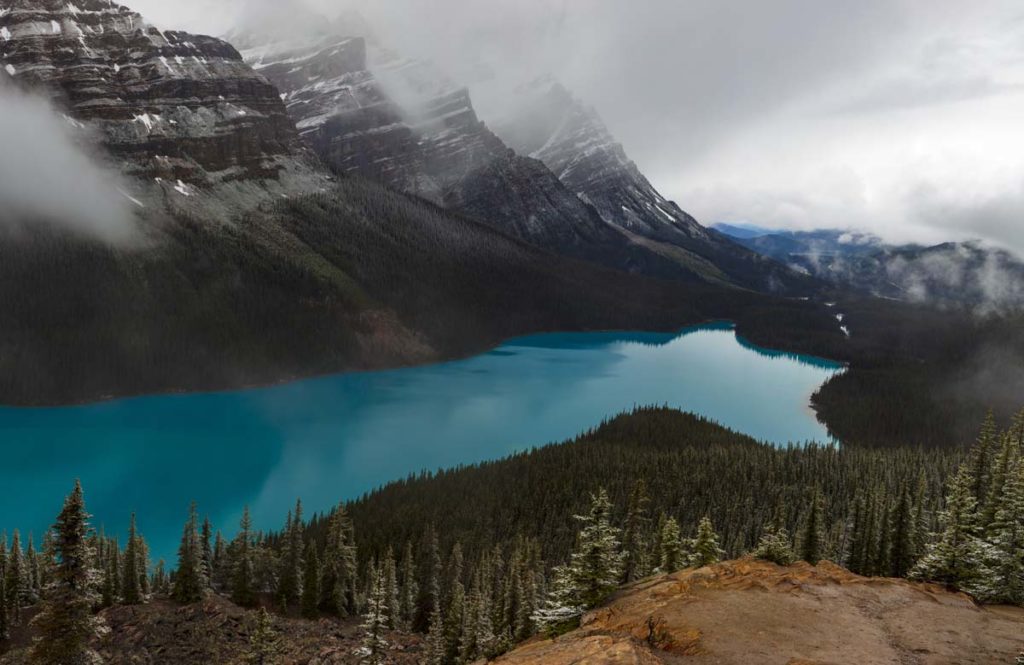 My next blog will cover large multi stitch Landscapes.